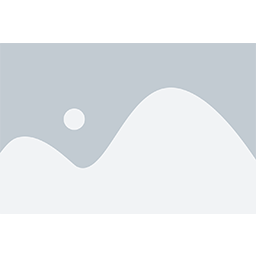 Customer Relationship Management (CRM)
Our CRM package is a powerful tool for businesses looking to manage their customer relationships more effectively. With a range of features and capabilities.
Some of the key features of a CRM package may include:
Contact Management

Store and organize all customer details in one place.

Storing contact's information, purchase history, and notes on previous interactions.

Contact Book, get your salespeople to share a clear address book.

Customer's preferences, configure client choices quickly, including language, delivery options, payment information, etc.

 Automatically generate contacts using leads.
Track leads and opportunities

Set up automated emails in each phase.

Generate quotes and proposals.

Send quotes to the contact via email.

Targeted campaigns and track results.

Manage support requests from multiple channels, including email, phone, and live chat, and track response times and customer satisfaction.
Assignation policies

Create your own rules based on quotas and segmentation to distribute leads to the appropriate sales team or salesperson.

When turning a lead into an opportunity, get the lead proposals to converge.

Management of tasks and phone conversations, sequence your actions in response to opportunities. 



Make plans for your day

With specified actions, record each action right away in the opportunity's conversation. 

Keep track of records, and evaluate your team's activities.

Plan your next actions and schedule your daily work based on most important opportunities and tasks.



Better collaboration

A CRM package can help teams work together more effectively by sharing information and tracking progress.



Lost reasons

Assess missed opportunities and lost causes to increase your sales effectiveness.



Entire History 

Gain access to any customer's complete history of activity, including opportunities, orders, invoices, and amounts owed.



Reporting \ Dashboard

Utilize predefined dashboards or the powerful reporting engine to create your own. filter sharing with the group.



Opportunity Assessment

Analyze your pipeline of prospects using sophisticated filters, grouping, and other techniques.



Cohort Evaluation

See how your KPIs have changed over time and look for trends.



Analysis of Leads

To assess the ROI of your marketing activities, gather facts about your lead generation channels.



Dashboard for CRM 

See the KPIs for your sales team at a glance.



Increased efficiency

By automating manual tasks and streamlining processes, a CRM package can save time and resources.


CRM package can help organizations streamline their sales, marketing, and customer service operations, while delivering a better experience to customers.
At its core, a CRM package allows businesses to collect and analyze data on customer interactions across various touchpoints, such as email, social media, and phone calls. This data can be used to gain insights into customer behavior and preferences, track leads and opportunities, and identify areas for improvement.
Overall, a well-designed CRM package can be a game-changer for businesses looking to take their customer relationships to the next level.