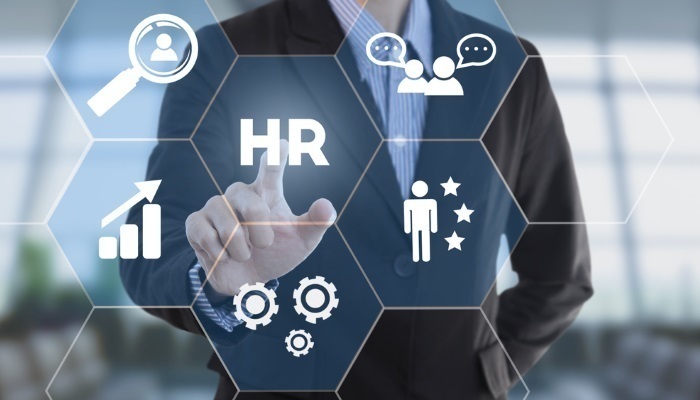 Human Resource (HR)
Our HR package is an all-in-one solution for businesses of all sizes looking to manage their human resources efficiently and effectively. With our package, you'll get access to a comprehensive range of HR tools that cover everything from employee onboarding to performance management and compliance.
Our package includes the below main feature:
Employee Management

Track employee data.

Contract Management.
Time off

Automatic allocation for annual time off.

Excuses.

Sick time off.

Unpaid time off.

Configure your own time off.
Attendance

Manage manual attendance.

On site attendance.

Fingerprint integration.
Recruitment

Hiring and Onboarding: Manage the entire hiring process from posting jobs, tracking applicants, to onboarding.

Create a proposed contract.

Create a profile for the new employee.

Send automated emails for the applicant when their application is moved to a new state.
Planning

Plan the working schedule for you employees.

Design rotated shifts.

Assign shifts by job positions.
Performance Management KPIs

Set goals, track progress, provide feedback, and conduct performance evaluations.

Assign KPIs template for specific job positions.

Conduct the assessment based on managerial evaluation and the employee's themself evaluation.

Productivity and load also is measured for each employee.
Compliance

Stay compliant with configurable HR policies and generate custom reports for your business needs.

Here is some of the key configurable policies:

Late attendance

Early leave

Overtime

Weekend and holidays overtime

Penalties

Absence
Medical Insurance

Configure multiple policies to manage the employees' medical insurance.

Create your insurance batches.

Auto expires based on the insurance expiration date.

You can renew the insurance with new amounts.
Employee Insurance (GOSI)

Configure multiple policies to manage the employees' insurance.

Create your insurance batches.

Employee and company percentage is being calculated based on the policy.

Deduction will be automatically made on each employee's monthly payslip.

Auto expires based on the insurance expiration date.

You can renew the insurance with new amounts.
Employee's Custody

Add custodies to the company's property.

Define the property type (Asset or product)

Grant custody to each employee.

You can manage property return date.
Payroll

Create multiple salary structures.

Assign the convenient salary structure to each employee.

Many salary rules are ready to be used.

Net salary is being calculated after adding the allowances, overtimes, incentives, etc.. and subtracting the deductions (late attendance, early leave, penalty, absence, etc..).

Apply any of the deduction and the addition to any specifically selected salary rules.
Appraisal

Customize multiple appraisal forms.

Assign appraisal forms to any job position.

Appraisal is made online by sending the appraisal form to the employees you have selected.
Resignation

Resignation process management.

Handle the security procedures related to the resigned employee after the resignation is confirmed.
End of services

Configure the end of service rules.

Configure the end of service calculation based on your country and company procedures.

Handle the end of service time of calculation.
Notification for any of the employees data will expire, handle the notifications for all the dates for the employee profile.
Integration with document management systems.
Manage Employee expenses

Manage the employee expenses requests.

Handle the cycle of the employee expense payments.
Report / dashboard

Attendance report.

Customizable time off report.

Customizable expense report.

Recruitment.

Applicant reports.

KPIs customizable report with multi dimensions.

Payroll with salary rules report.

Custody report.

Medical insurance.

Employee insurance.

You can filter and group by any field in any form in order to match the needed report easily.
You can manage deductions and allowances in days, percentage or fixed amounts.
You can send warnings to some of the employees when specific actions happen.
Our HR package provides excellent value for companies seeking to streamline their HR processes and increase efficiency while reducing errors, ensuring compliance, and promoting employee engagement - all at an affordable price. Plus, with our user-friendly interface and expert support, you can easily manage your HR operations with ease. Contact us today to learn more!